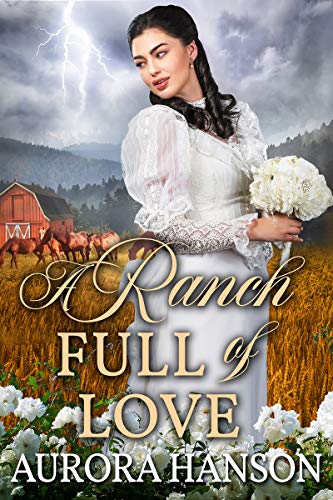 05/19/2022
Delphine Babbit needs to escape her abusive parents, longing for peace and safety at all costs. When her best friend, Opal, returns to her hometown, she seizes this unique opportunity to join her, although she doesn't know what to expect. While trying to adjust to her new reality in Oklahoma, she gets tangled up in her feelings for Opal's handsome older brother, who seems rather distant and arrogant. Can Delphine break down his walls and find the stability and love she has been looking for all her life in his arms?
Liam Jackson's future seems impossible to handle ever since his business partner's deception. When he discovers that his estranged father has passed and left him the family ranch, he accepts it with a heavy heart, desperate to save his business. Upon his arrival, a disheartening surprise awaits him, making him question his decision. Nevertheless, his unexpected interaction with a beautiful and tender woman helps him overcome the pain in his heart, giving him a reason to stay. Will he manage to let go of the past to build a future with the woman who sees beyond his mask?

Both Delphine and Liam are unprepared and heartbroken when they start feeling strong, new emotions for one another. Together, they must choose what truly matters in their lives. Can Delphine be the blessing that Liam is searching for, and Liam be the knight in shining armor that she needs? With friends and rivals on their heels, can they find the everlasting love they have craved for, for so long?

"A Ranch Full of Love" is a historical western romance novel of approximately 80,000 words. No cheating, no cliffhangers, and a guaranteed happily ever after.

In simple words, the novel penned by a Christian worldview, a way of viewing the world separated through the facts shown in the Bible, is called Christian books. It implies a sovereign God who made everyone and everything; it believes we are responsible to
God
for our decisions, promises, and activities; it feels we require forgiveness and redemption and that it comes only through the person of Jesus Christ. There are two types of Christian Books:
Christian fiction
Christian fiction books are those books that overtly display elements of Christianity in the story, mixing things like prayer, conversion, church.
Christian non-fiction
Christian non-fiction is normally overt in its use of Biblical beliefs to explain an appropriate subject.
Famous Book Quotes
"I do things like get in a taxi and say, "The library, and step on it." ― David Foster Wallace, Infinite Jest
View More