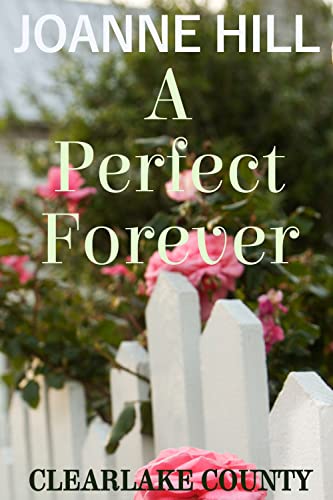 01/08/2022
A sweet, small-town, contemporary romance of friends, family and love.
Farrell Bridgewater has thrown everything into her financial career to get her where where she is today, and the last thing she needs are distractions - especially distractions like lawyer Nick Blake. So when she and Nick are charged with managing her late father's estate, Farrell has good reason to stay clear of Nick. Especially since they once shared a night that changed her life, a night she's tried to forget - and a night he clearly can't remember.
The late Professor Dean Bridgewater was like a father to Nick: an irony since the professor had nothing to do with his only child, Farrell. Being named co-heir to the estate is a shock to Nick, but even more are the feelings that blindside him when he meets Farrell. He's determined to find out what makes her tick - and even more, why she's hell bent on avoiding him when attraction burns so fiercely between them. And even though she denies they ever met, there's something that tells him she's lying, and he wants to know why.
Book Three in the Clearlake County series.
Visit Clearlake County, Oregon, in Book One, Heaven Next Door and Book Two, Blue Creek Bachelor.

Digital Books

Books in the contemporary fiction genre are composed of stories that may happen to real people in actual settings. The novels don't fall under other genres or categories. They often happen in precisely the same period that the reader is living (the present), with things that are now, or might be occurring, precisely the same period. The contemporary genre also contains conversational and casual dialogue and sometimes even regional dialects. Contemporary fiction novels will provide you a lot of choices to grow your life reading list. Writers, generally speaking, search for what's trending in their own time for their literary work since it lets them illuminate the weakness or strength of the society.
Famous Book Quotes
"... a mind needs books as a sword needs a whetstone, if it is to keep its edge." ― George R.R. Martin, A Game of Thrones
View More