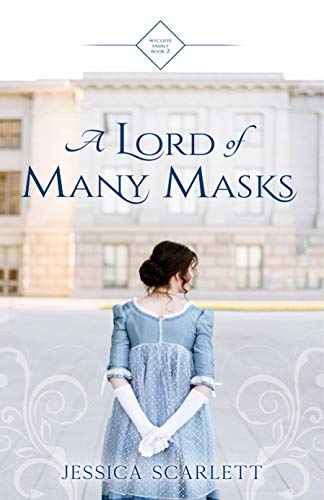 04/18/2022
For her, love is a dream. For him, it's a dagger--one he isn't afraid to wield.

Eliza Wycliffe has always dreamed of falling in love. But when her mother reveals a secret that threatens her inheritance, Eliza realizes she must secure her future and marry before her Season ends—with or without love.

Recruiting the help of longtime friend and shameless flirt, William Bentley, Eliza sets about trying to find a husband while navigating the treacherous waters of the London ton. Just as she begins to make progress with a charming suitor, other, less-welcome feelings surface for William, the man busy giving away his smiles to everyone but her.

He's the last man in the world who would love her back—not only because he harbors closely-guarded secrets about his past, but because he insists true love doesn't exist. It's up to Eliza to convince him otherwise, before the clock runs out. And if she can only reveal the man beneath the mask, then perhaps her confession isn't the only one to be made . . .


A Lord of Many Masks is the second book in the Wycliffe Family Series, but can be read as a stand-alone. Perfect for fans of witty banter, duels, intrigue, and a clean and wholesome friends-to-lovers storyline.

In simple words, the novel penned by a Christian worldview, a way of viewing the world separated through the facts shown in the Bible, is called Christian books. It implies a sovereign God who made everyone and everything; it believes we are responsible to
God
for our decisions, promises, and activities; it feels we require forgiveness and redemption and that it comes only through the person of Jesus Christ. There are two types of Christian Books:
Christian fiction
Christian fiction books are those books that overtly display elements of Christianity in the story, mixing things like prayer, conversion, church.
Christian non-fiction
Christian non-fiction is normally overt in its use of Biblical beliefs to explain an appropriate subject.
Famous Book Quotes
"I cannot live without books." ― Thomas Jefferson
View More