Updated: 10/29/2018
Email Subscribers: 32,500+
Facebook: 1,960+
Twitter: 905+
Instagram: 3630+
Pinterest: 150k+ monthly views
*Email List Open Rate: 43.4%+
*Email List CTR: 23.1%+
(**above industry averages)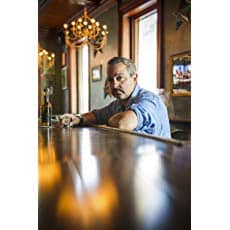 Vincent Zandri
New York Times & USA Today Thriller Award Winning Author of The Handyman series, The Remains, and The Flower Man.
I can't think of a better place to promote my sexy, steamy episodic noir series, The Handyman, than at Pillow Talk Books. Why? Because they not only know how to target a romance hungry audience, they know how to give the people exactly what they want.

Maria Connor
As an author assistant, I am always on the lookout for effective promotional opportunities for my clients. Pillow Talk Books offers several advantages such as featuring links to all retailers for maximum exposure as well as responsive communication and a streamlined submission process. Their rates and packages are flexible and affordable. When my clients ask for recommendations for paid promotion, I do not hesitate to recommend Pillow Talk Books. They are fast, friendly, affordable and effective.