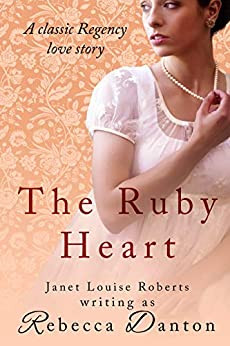 02/23/2021
An authentic Regency romance with a spirited heroine! Perfect for fans of Georgette Heyer, Mary Balogh, Jane Aiken Hodge and Jane Austen.

She can't abide him… so why is she falling in love with him?



1812, England


Beautiful, spirited and outspoken, Lesley Dalrymple harbours a deep distrust of men. As a wealthy heiress, she's grown cynical of their motives and has sworn she will never marry.

With his drinking, gambling and womanising, the arrogant Burke Penhallow stands for everything Lesley despises in a man.

But as a fellow godparent to her young nephew, he also represents her only chance to rescue the little boy from a life of cruel abuse.

Lesley unhappily agrees to marry Burke, resolving that their marriage will be in name only.

But despite herself, she quickly finds her defences crumbling as she falls under the spell of emotions she can't fight.

Is she able to trust Burke? Can a rakish bachelor ever truly be tamed?

Or is her heart in danger of being broken…?

A classic Regency romance, THE RUBY HEART is a classic historical love story with dashes of humour and suspense.

Historical fiction is a literary genre in which the narrative takes place in the past. Historical books capture the particulars of the time as correctly as possible to get authenticities, such as societal norms, ways, habits, and traditions. Historical fiction is put in a real location during a culturally recognizable moment. The facts and the actions from the narrative can be a mixture of real occasions and ones in the writer's creativity as they fill in the gaps. Characters may be pure fiction or based on actual people. But what about them and their look and attitudes, how they talk, and issues that they face, everything which should match the era.
Famous Book Quotes
"Good friends, good books, and a sleepy conscience: this is the ideal life." ― Mark Twain
View More