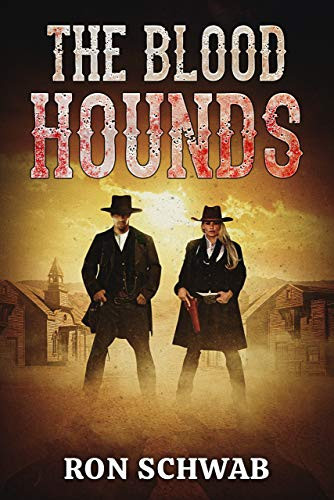 02/21/2021
The Blood Hounds, Book 1

"You've got to find a young woman or prove she's dead. And it's a cold trail. That's why the boss man called for the blood hounds. You're looking for somebody who's been considered dead since April of 1867."

Fifteen years after the disappearance of Miranda Wheaton, Pinkerton agents Trace Crockett and Darby Maguire must leave no stone unturned while evading Kansas twisters, surviving Dodge City gunfights, and embarking on a treacherous journey to "No Man's Land," as the two "blood hounds" try to pick up the scent of the missing young woman.

Full of adventure, suspense, and romance, bestselling author Ron Schwab's latest Western novel, The Blood Hounds, is sure to deliver a storytelling experience readers won't soon forget!

Western is fiction books, movies, and tv genres. Westerns are mostly placed in the 19th and early 20th century in the Western United States and tell the stories of cowboys, lands, and also outlaws investigating the western frontier and taming the Wild West. Westerns frequently stress the harshness of the wilderness and often place the action within an arid, barren landscape of hills and deserts. This genre generally portrays the conclusion of what's considered the"idealized American frontier" or person against nature. If you like to read the background, then you have to add this genre to your reading cart.
Famous Book Quotes
"A house without books is like a room without windows." ― Horace Mann
View More