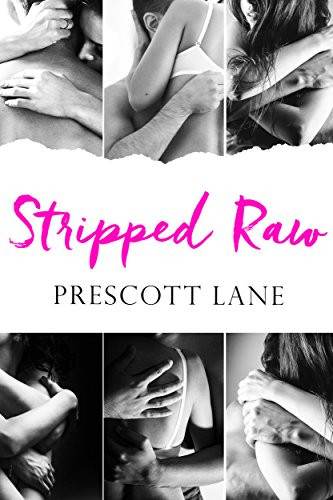 02/26/2021
Kenzie
I'm a yes girl. Get your mind out of the gutter; I'm not talking about sex. I'm talking about saying yes to whatever comes my way in life. So when I had the chance to move to Europe after college, I said, yes. When I had the chance to open my own lingerie line, I said, yes. And when my stepsister got diagnosed with cancer and needed me to come home and help her raise her daughter, I said, yes. That's me, Kenzie — the yes girl! In every area of my life but one —Love. Always the first to leave a relationship. Will I be able to say yes to love — to Kane — to being happy? Or will I simply come undone and be stripped raw?
Kane
Don't let Kenzie fool you! She's a master at hiding behind a laugh and a smile. Being an attorney, I prefer the facts. This story isn't as light and happy as my yes girl would have you believe. No laugh can sugarcoat what we are facing: I've lost everything. I know what it's like to be left raw. But sometimes that's the only way to find love. To strip yourself down, let the other person see all your sh*t, and hope they love you anyway.

Books in the contemporary fiction genre are composed of stories that may happen to real people in actual settings. The novels don't fall under other genres or categories. They often happen in precisely the same period that the reader is living (the present), with things that are now, or might be occurring, precisely the same period. The contemporary genre also contains conversational and casual dialogue and sometimes even regional dialects. Contemporary fiction novels will provide you a lot of choices to grow your life reading list. Writers, generally speaking, search for what's trending in their own time for their literary work since it lets them illuminate the weakness or strength of the society.
Famous Book Quotes
"Good friends, good books, and a sleepy conscience: this is the ideal life." ― Mark Twain
View More