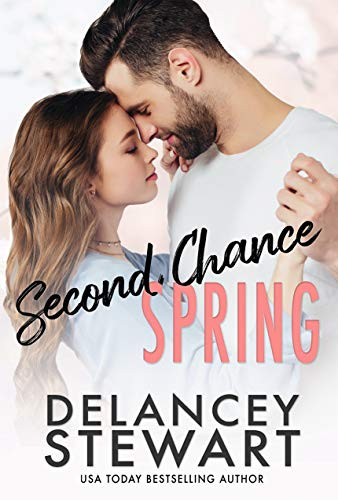 02/20/2021
Sometimes love makes plans for you while you're busy making plans of your own...

Finding myself over thirty and divorced, living in the same small town where I grew up, was not exactly the fast track to personal success. So I took action.

I landed a job with a bigger practice in a big city where I'd find more opportunities at work, and hopefully in my social life. I was ready to move on.

But when Cormac Whitewood and his adorable daughters came into my life, suddenly my big plans didn't seem so shiny and exciting. Suddenly, I was finding myself drawn to the lonely widower, wishing for more time with him.

The thing is, Cormac made it clear he wasn't over his late wife—and I'd never force my way into someone else's family. Besides, I'd already made my plans.

So why do they feel so wrong?

Second Chance Spring is a full-length novel with an HEA about second chances, spring, and taxidermy. Okay, not really. It's about the plans life makes for us while we're busy making plans for ourselves, and it's full of snort laughs, touching moments, cake, and maybe a kangaroo or two.
A story that is not streamlined with a particular genre is listed under others. These books generally have mixed content. Somewhere these books talk about romance and switch to suspense after a couple of pages and many other kinds of content can be expected from these books. Readers who are not too specific about the genre can pick any from others. If you have reading habits and can pick any without being so particular then others section is for you. Selecting a genre-specific book might be a tedious task for you. So just go easy. Happy Reading.
Famous Book Quotes
"A room without books is like a body without a soul." ― Marcus Tullius Cicero
View More