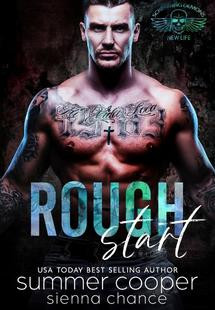 01/09/2022
Juvie kid. Jailbird mom. Runaway dad.
Kye had a rough start in life.
He had never loved anyone.
He was too scared of goodbyes...
But the summer he met Eliana, he couldn't help falling in love… hard.
Maybe it was even love at first sight.
Like him, Eli had a tough childhood too.
Unlike him, she's smart—Harvard smart.
She could leave this place.
Leave and have a much better life.
Kye will make sure of that!
He'll spend the rest of his life protecting her.
He'll do whatever it takes.
Even if it means joining the Demons.
Books in the contemporary fiction genre are composed of stories that may happen to real people in actual settings. The novels don't fall under other genres or categories. They often happen in precisely the same period that the reader is living (the present), with things that are now, or might be occurring, precisely the same period. The contemporary genre also contains conversational and casual dialogue and sometimes even regional dialects. Contemporary fiction novels will provide you a lot of choices to grow your life reading list. Writers, generally speaking, search for what's trending in their own time for their literary work since it lets them illuminate the weakness or strength of the society.
Famous Book Quotes
"The love of learning, the sequestered nooks, And all the sweet serenity of books" ― Henry Wadsworth Longfellow
View More