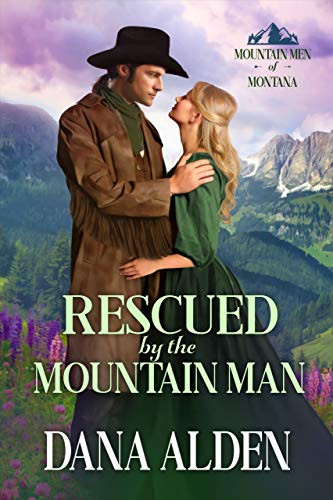 02/21/2021
Amanda Hildreth jumped at the chance to start life anew in the booming town of Virginia City in Montana Territory. She heads West to work at her stepbrother's mercantile and maybe find love one day. But, her mule train is attacked before she even gets there.

Mountain Man Cal Ayers agrees to lead Amanda safely across the mountains. It's not long, though, before they realize the attack was aimed at Amanda – and that living with her stepbrother might not be the safest plan.

Amanda can't establish a new life when someone is trying to kill her. And she can't imagine a new life without Cal, who she's falling for. But Cal is fighting his feelings as he is already engaged. Can Cal save Amanda's life, and their burgeoning love, in time?

A clean love is simply a means to spell out a love story that will not include explicit sex, excessive gore and violence, and profanity. The category is started by amazon. This new category helps readers that desire the love and emotion without particulars of this romantic bedroom kitchen/car/outside / etc.--gymnastics to discover exactly what they're looking for. You may read this book with your family. This class is specially created for readers that are uncomfortable reading fantasy books with sexually explicit material, an excessive amount of blood and guts, and a lot of f-bombs.
Famous Book Quotes
"If you have a garden and a library, you have everything you need." ― Marcus Tullius Cicero
View More