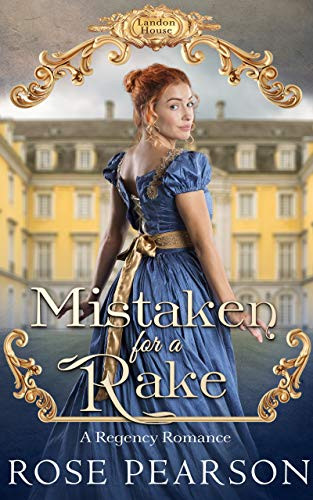 02/09/2021
Lady Rebecca, a Duke's daughter, is attracted to a man snubbed by society who could ruin her reputation. But she believes in him. Is that a mistake? The Duke of Landon has finally had to leave his estate to launch his three eldest daughters in London society. Having been something of a distant father, he finds the prospect rather difficult, until a chance meeting with one Lady Hayward. Forming an alliance, he leaves them in Lady Hayward's care. Rebecca, the eldest of the Duke's daughters, is determined to make a suitable match this Season. Looking for a practical arrangement rather than affection, she is surprised when Lady Hayward steers her away from the one gentleman she cannot seem to stop thinking about. Lord Jeffery Richmond spurned the advances of a lady of the ton and now has a poor reputation that is entirely unjustified. How can he save himself from ruin in society? And how can he pursue a relationship with the daughter of a Duke while in such a situation! Can he convince her that he is not the man society believes him to be? Or will she turn away from him entirely, leaving him heartbroken and alone? This is the first book in the Landon House series, where Lady Hayward and the Duke of Landon form an alliance to assist each other with difficulties of their family life. Get your copy today!
In simple words, the novel penned by a Christian worldview, a way of viewing the world separated through the facts shown in the Bible, is called Christian books. It implies a sovereign God who made everyone and everything; it believes we are responsible to
God
for our decisions, promises, and activities; it feels we require forgiveness and redemption and that it comes only through the person of Jesus Christ. There are two types of Christian Books:
Christian fiction
Christian fiction books are those books that overtly display elements of Christianity in the story, mixing things like prayer, conversion, church.
Christian non-fiction
Christian non-fiction is normally overt in its use of Biblical beliefs to explain an appropriate subject.
Famous Book Quotes
"She is too fond of books, and it has turned her brain." ― Louisa May Alcott, Work: A Story of Experience
View More