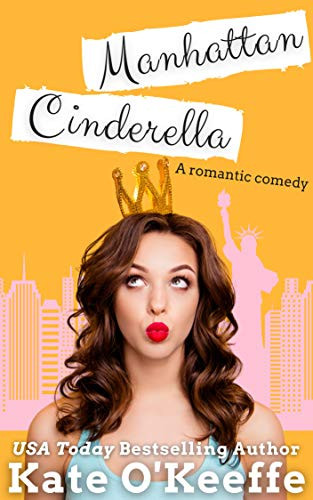 02/28/2021
Don't miss this fun and sexy rom com from USA TODAY bestselling author Kate O'Keeffe.

Forget Cinderella, this New Yorker doesn't need a fairy godmother -- or a prince.

22-year-old Gabriella Davis aspires to be pop music's next big thing. And she's going to make it. She's got to - she's got her kid sister to save. But first, she needs to get away from her gold-digging stepmother who has her working her butt off as assistant to her band. 



Super-hot singer Cole Grant is a country boy at heart, so when he leaves his native Tennessee for New York City, he's about as comfortable as a deer on ice. He's determined to make the most of this chance of a lifetime, but with the explosive family secret Cole needs to keep, this is one opportunity that might just blow up in his face.


When City meets Country and fame and fortune beckon, can they open their hearts to one another? Or will the secrets they hold keep them from finding their happily ever after?



Manhattan Cinderella is a sweet and sexy contemporary romance retelling of the Cinderella story for fans of Lauren Layne.


This full-length book is sexier than my other titles, such as the Cozy Cottage Café series, but with my same light-hearted, feel-good tone.

New adult fiction is now a growing genre of fiction using protagonists in the 18-30 age bracket. In this genre, the publications are written for the age group of 18-30. New Adult is an emerging marketplace that attracts readers in their late teens and early twenties, which are too frequently missing from the pages of both Young Adult and Adult novels to the forefront. In this category, we generally saw some books on new situations and responsibilities that adults carry with them, how adults overcome their bad situations and some exciting stories that remind us about our adult phase.
Famous Book Quotes
"There are worse crimes than burning books. One of them is not reading them." ― Joseph Brodsky
View More