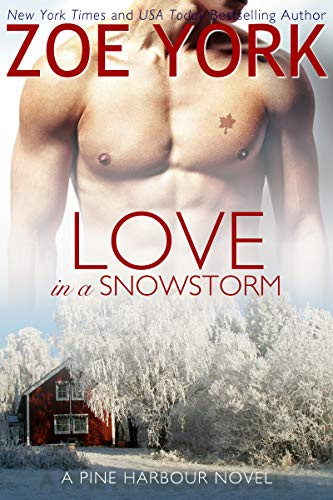 02/27/2021
A sexy standalone romance in the Pine Harbour series from New York Times and USA Today bestselling author Zoe York. It's time for this soldier to fight for the only woman he has ever loved.
Jake Foster fell in love with Dani Minelli when she was a colt-legged high school senior. He knew he was too old to even look at her, let alone touch.
Dani's been trying to get his attention since returning to Pine Harbour a grown woman—and failing miserably at every turn.
This winter, everything is going to change. And when the snow stops falling, Jake and Dani won't be able to hide from their attraction any longer.
Books in the contemporary fiction genre are composed of stories that may happen to real people in actual settings. The novels don't fall under other genres or categories. They often happen in precisely the same period that the reader is living (the present), with things that are now, or might be occurring, precisely the same period. The contemporary genre also contains conversational and casual dialogue and sometimes even regional dialects. Contemporary fiction novels will provide you a lot of choices to grow your life reading list. Writers, generally speaking, search for what's trending in their own time for their literary work since it lets them illuminate the weakness or strength of the society.
Famous Book Quotes
"but for my own part, if a book is well written, I always find it too short." ― Jane Austen
View More