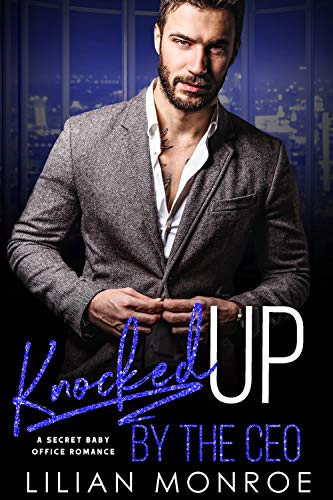 02/27/2021
He's New York City's most eligible CEO, and he's about to be my baby's daddy.
Zach Lockwood is irresistible.
He's charming. He's confident.
He's got a smile that brings me to my knees.
Or at least, I wish it brought me to my knees.
There's only one problem: Mr. Lockwood is my boss.
Otherwise known as: Off. Limits.
But off-limits doesn't mean a girl can't look, right?
What's the point in having a panty-melting CEO if you can't indulge in a few innocent fantasies?
Well, innocent might not be the right word for them.
But naughty as they may be, my fantasies are the least of my problems.
When I ruin the office Christmas party, I think I might be in trouble.
When he takes me back to his corner office, I know I'm in trouble.
I never knew trouble could feel so good.
And oh my, does it feel good.
It's just one night.
One wild, fantasy-fueled night.
One night that changes everything.
Neither of us know it yet, but things are about to get a whole lot more complicated.
Knocked Up by the CEO is a standalone secret baby office romance, and the first book in the Knocked Up Series. Sizzling-hot and totally unmissable!
Note: Knocked Up by the CEO was previously titled Bad Boss
In simple words, Books that are set during a holiday season or celebrate something about a particular holiday comes under the Holiday genre. These types of books are purely based on the occasion; for example, books that show about some special days or festivals fall under the holiday category. But the question is, why you need to read this? The simple answer to this question is, it helps you to see how people spend their special day and how they feel about that day. These kinds of books give you positivity toward your loved ones as most books are written on Christmas. 
Famous Book Quotes
"but for my own part, if a book is well written, I always find it too short." ― Jane Austen
View More