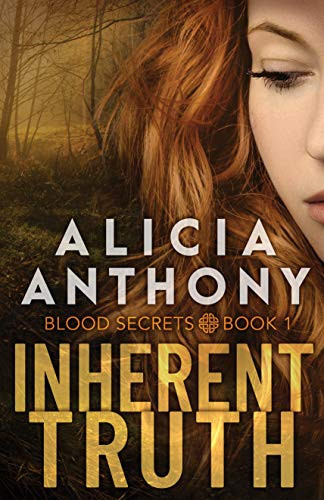 02/19/2021
A woman with buried secrets...
 An agent with an impossible mission...
 An inheritance that will destroy them both...
 When Liv Sullivan's grandmother beckons for help from beyond the grave, the reluctant psychic returns to her small Ohio hometown. Scrambling to make sense of the clues left by the vision, Liv finds herself face to face with undercover agent, Ridge McCaffrey.
 Assigned to protect a woman whose gifts unnerve him, for a covert psychic intelligence operation he doesn't understand, Ridge struggles to place duty over desire. But when a gruesome discovery is unearthed at Sullivan Farm, the truth becomes clear... Some family secrets are best left buried. Inherent Truth is the first book in the gripping new Blood Secrets psychological thriller series about the cost of truth and the price we pay for love. If you like pulse-pounding page-turners laced with a touch of romance, and shocking twists that will leave you dying for the sequel, Alicia Anthony's thrilling debut is for you.
A story that is not streamlined with a particular genre is listed under others. These books generally have mixed content. Somewhere these books talk about romance and switch to suspense after a couple of pages and many other kinds of content can be expected from these books. Readers who are not too specific about the genre can pick any from others. If you have reading habits and can pick any without being so particular then others section is for you. Selecting a genre-specific book might be a tedious task for you. So just go easy. Happy Reading.
Famous Book Quotes
"There are books of which the backs and covers are by far the best parts." ― Charles Dickens, Oliver Twist
View More