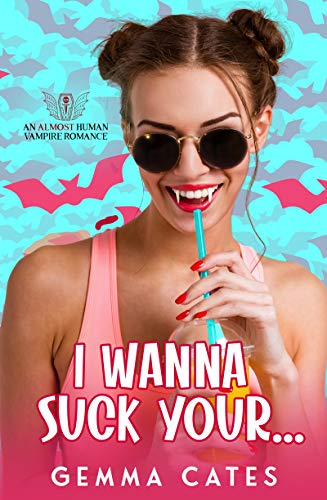 02/27/2021
I Wanna Suck Your...
Blood. I'm a vampire. Come on.
Then I met Simon and couldn't help thinking: maybe I'm after more than a little nutrition.
He's a runner on a strict diet.
I eat chips and queso as a main course.
He's punctual.
I think five minutes late is on time.
He's an engineer.
I tell stories for a living.
He's human.
I'm not.
One misanthropic vamp (me) meets one commitment-shy human (him) and sparks fly. But humans and vamps don't do relationships...right?
Warning from the author: This book contains steamy vampire-human shenanigans, enough naughty words to make someone (not me) blush, and a vampire who secretly (deep, deep, deep down) longs to be loved.
Those books that give you pleasure and laugh, we could declare them Comedy or Funny Books. Humor is a funny thing that can allow you to improve your work-life balance. Pinpointing exactly what an individual will discover funny is not a specific science. There are many different varieties of comedy, but what makes it funny is a matter of opinion. Comedy books differ from person to person since some people find them humorous while others don't. There are thousands of comedy books available in the offline or online market. Comedy books will keep you away from all-day tensions or problems that you have in your life.
Famous Book Quotes
"The world is a book and those who do not travel read only one page." ― Augustine of Hippo
View More