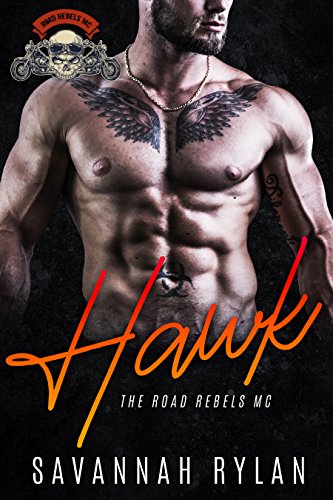 05/21/2022
She was supposed to be mine forever.
But the night our father's were killed, Sydney decided this life wasn't for her.
So she ran.
She left me, and our club behind.
I never expected to see her on my doorstep six years later.
With our child.
She looks different, but she's still as beautiful as ever.
Those hips, her sultry smile, I can't get over her.
But she didn't leave the life, and she's got a DEA agent on her tail.
I have to keep her safe, and my daughter too.
I'll do anything to protect them.
Even if I have to lie to my club about her.

Hawk (The Road Rebels MC #1) is a full length bad boy motorcycle romance. The next in the series, Talon (The Road Rebels MC) is NOW AVAILABLE!

Books in the contemporary fiction genre are composed of stories that may happen to real people in actual settings. The novels don't fall under other genres or categories. They often happen in precisely the same period that the reader is living (the present), with things that are now, or might be occurring, precisely the same period. The contemporary genre also contains conversational and casual dialogue and sometimes even regional dialects. Contemporary fiction novels will provide you a lot of choices to grow your life reading list. Writers, generally speaking, search for what's trending in their own time for their literary work since it lets them illuminate the weakness or strength of the society.
Famous Book Quotes
"Many a book is like a key to unknown chambers within the castle of one's own self." ― Franz Kafka
View More