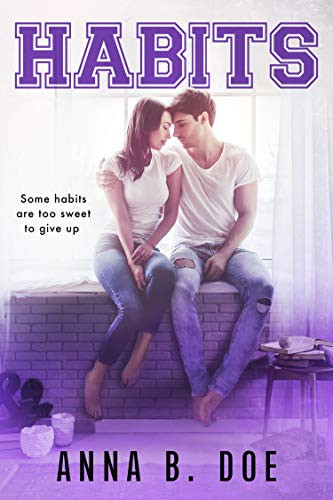 02/20/2021
A brand new standalone in Greyford High series!
How can something so wrong feel so good? Greyford's bad boy finds his match in the ice queen...

Senior year.
Three girls. Three guys.
Secrets and lies.
Demons of past and present.
Old insecurities and new fears.
One more year left to pretend.
One more year to wreck it all.
The countdown begins.

All Jeanette Sanders wanted to do was escape her past and forget everything that has happened. Coming to Greyford was supposed to be her new beginning, a clean slate. Only it seems like her past doesn't want to let her go. As her old insecurities start to return in full force and lies grow bigger than ever, the only thing left is the hope that her broken heart will survive this time around.

Andrew Hill has been betrayed one too many times in the past. Cynical and cold-hearted, he closed off his heart for good and doesn't plan on letting anybody in ever again. Especially women. But his heart doesn't seem to care and starts beating faster every time a particular black-haired beauty gets in his way and puts him in his place.

He wants her body, not her heart. She tries to resist him, but the pull is too much.

They know they're all wrong for each other, but some habits are too sweet to give up.

Books in the contemporary fiction genre are composed of stories that may happen to real people in actual settings. The novels don't fall under other genres or categories. They often happen in precisely the same period that the reader is living (the present), with things that are now, or might be occurring, precisely the same period. The contemporary genre also contains conversational and casual dialogue and sometimes even regional dialects. Contemporary fiction novels will provide you a lot of choices to grow your life reading list. Writers, generally speaking, search for what's trending in their own time for their literary work since it lets them illuminate the weakness or strength of the society.
Famous Book Quotes
"but for my own part, if a book is well written, I always find it too short." ― Jane Austen
View More