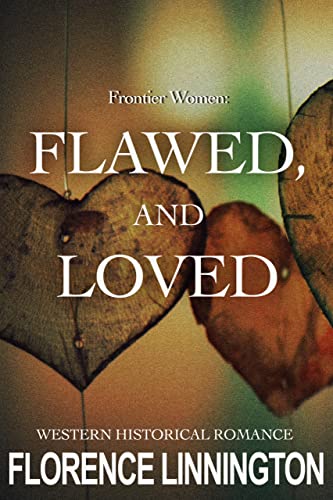 01/13/2022
Loving an outlaw isn't easy, but it's harder if you do not know you are loving one.
When Ellie accidentally gets caught up in an outlaw gang's escape, gang member David manages to convince his group to release Ellie since her blindfold meant she has not seen any of her abductors.
As the outlaws lie low after the bank robbery, David is forced to become a ranch hand at a nearby ranch. He believes it will be just a matter of weeks before he and the rest of the gang are able to slip out of town and escape.
But fate has other plans for David Bynes.
He soon realizes that Ellie is the sister-in-law of his ranch boss. Every time David sees Ellie, he doesn't think he can resist her.
And Ellie can't take her eyes off David, not knowing that he is the outlaw who saved her.
As David struggles to hide his real identity, he must decide whether love is powerful enough to transform a man like him.
And, with secrets of her own, Ellie must choose between love and duty, even as she finds herself falling for the handsome criminal.
In simple words, the novel penned by a Christian worldview, a way of viewing the world separated through the facts shown in the Bible, is called Christian books. It implies a sovereign God who made everyone and everything; it believes we are responsible to
God
for our decisions, promises, and activities; it feels we require forgiveness and redemption and that it comes only through the person of Jesus Christ. There are two types of Christian Books:
Christian fiction
Christian fiction books are those books that overtly display elements of Christianity in the story, mixing things like prayer, conversion, church.
Christian non-fiction
Christian non-fiction is normally overt in its use of Biblical beliefs to explain an appropriate subject.
Famous Book Quotes
"There are worse crimes than burning books. One of them is not reading them." ― Joseph Brodsky
View More