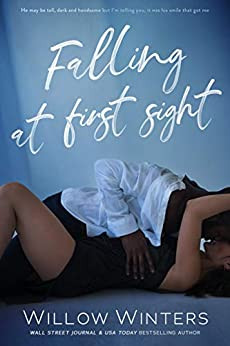 02/21/2021
From Wall Street Journal Best Selling Author, Willow Winters comes a steamy, small-town romance.

His smile is what got me.
It was charming but held a hint of the sexy thoughts I was hoping he had in his head like I did with only our first glance.
He may be tall, dark and handsome but I'm telling you, it was his smile that got me. I'm sure of that detail.
Too bad all I did was avert my gaze and let a blush rise up to my cheeks, outing me for having sordid thoughts about my son's preschool teacher.
Trent Morgan was everything I ever wanted, but there was no way I was ever going there.
Even if I had fallen at first sight …

Falling at First Sight is a contemporary romance short story - sweet and sexy - with a happily ever after.

Books in the contemporary fiction genre are composed of stories that may happen to real people in actual settings. The novels don't fall under other genres or categories. They often happen in precisely the same period that the reader is living (the present), with things that are now, or might be occurring, precisely the same period. The contemporary genre also contains conversational and casual dialogue and sometimes even regional dialects. Contemporary fiction novels will provide you a lot of choices to grow your life reading list. Writers, generally speaking, search for what's trending in their own time for their literary work since it lets them illuminate the weakness or strength of the society.
Famous Book Quotes
"If you have enough book space, I don't want to talk to you." ― Terry Pratchett
View More