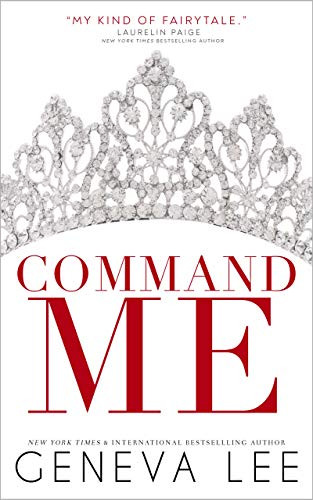 02/22/2021
A man with the world at his feet, and he stole a kiss from me.

It should have ended there, since I had no idea who he was. Except that kiss was caught by someone's camera, and now the picture is splashed on tabloids all over the world.

I should have recognized him: Prince Alexander of Cambridge.

Royal bad boy. Exiled heir to the throne.

He's controlling. He's demanding. He's dangerous.

He warns me to stay away—that the press and his family will destroy me. I should run, but I can't. Because the last thing I expected was that I'd fall in love, especially since he never will...

Passion, intrigue, and romance—Experience the international bestselling phenomenon with overtwo million copies sold and be swept into the dark and sensual world of the Royals.
Books in the contemporary fiction genre are composed of stories that may happen to real people in actual settings. The novels don't fall under other genres or categories. They often happen in precisely the same period that the reader is living (the present), with things that are now, or might be occurring, precisely the same period. The contemporary genre also contains conversational and casual dialogue and sometimes even regional dialects. Contemporary fiction novels will provide you a lot of choices to grow your life reading list. Writers, generally speaking, search for what's trending in their own time for their literary work since it lets them illuminate the weakness or strength of the society.
Famous Book Quotes
"You can never get a cup of tea large enough or a book long enough to suit me." ― C.S. Lewis
View More