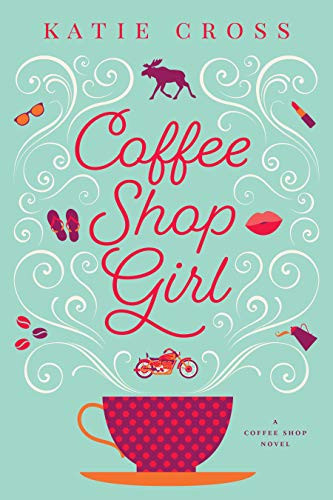 02/21/2021
Bethany:
This coffee shop is going to kill me.
Sure, it's my dad's dream. If he hadn't died eight months ago, I wouldn't be here, a college drop out, trying not to drown in debt.
Nor would I be staring into the muddy eyes of a viking-sized man that's telling me everything I'm doing wrong—as if he knows so much about business in a small mountain town.
Except he does.
And when the biggest, most unexpected surprise of all falls in my lap, I'll have no choice but to ask for his help.
Time for some power lipstick.

Maverick:
This girl is drowning.
She might have eyes like glacier pools and hair so black it's glossy, but that doesn't mean she knows how to run a coffee shop. She's drowning in more than debt, interest, and credit card payments.
She'll never make it.
But I kind of want her to.
Because underneath that bright lipstick and those sun dresses is a woman that I have an uncomfortable feeling is about to rock. my. world.

This is a clean, standalone (first in series) contemporary romance with sizzle and spice—but no sex scenes. Guaranteed bantering and happily ever after.
Those books that give you pleasure and laugh, we could declare them Comedy or Funny Books. Humor is a funny thing that can allow you to improve your work-life balance. Pinpointing exactly what an individual will discover funny is not a specific science. There are many different varieties of comedy, but what makes it funny is a matter of opinion. Comedy books differ from person to person since some people find them humorous while others don't. There are thousands of comedy books available in the offline or online market. Comedy books will keep you away from all-day tensions or problems that you have in your life.
Famous Book Quotes
"Sleep is good, he said, and books are better." ― George R.R. Martin
View More