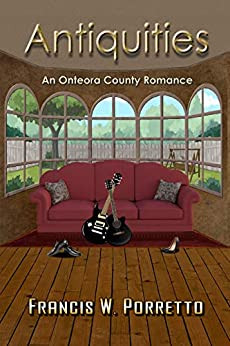 02/21/2021
Gail was a has-been singer from a forgotten band, surviving by performing for small crowds in coffee houses and bars, near to giving up on everything.
Evan was a venture capitalist, widowed by cancer and robbed of his only child by a car crash, who kept going on momentum alone.
They were going through the motions, barely clinging to life, until one Friday evening in a central New York bar, when a faint and a spontaneous rescue brought them together.
Then the music really started.

A story that is not streamlined with a particular genre is listed under others. These books generally have mixed content. Somewhere these books talk about romance and switch to suspense after a couple of pages and many other kinds of content can be expected from these books. Readers who are not too specific about the genre can pick any from others. If you have reading habits and can pick any without being so particular then others section is for you. Selecting a genre-specific book might be a tedious task for you. So just go easy. Happy Reading.
Famous Book Quotes
"If you have enough book space, I don't want to talk to you." ― Terry Pratchett
View More