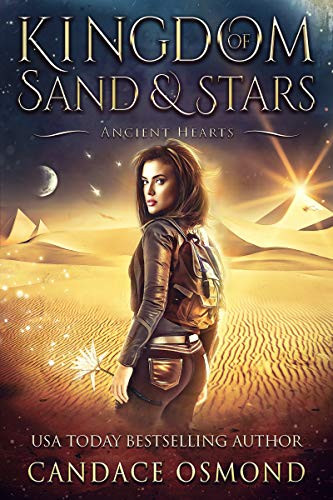 02/28/2021
Love is a weakness, even for the Gods.

Young archaeologist, Andie Godfrey must conquer her addiction and accept the opportunity to uncover the Egyptian cave where her father and boyfriend were last seen two years ago. But, the pain of the past is hard to forget when you're thrown at its feet.

Using her father's secret research, Andie pieces together a clandestine conspiracy, centuries old, that will shatter the world's idea of ancient Egypt. But before she can solve her father's cryptic puzzle, Andie's betrayed by the leader of the expedition, and finds herself left for dead at the bottom of a pit where she accidentally activates a portal carved in stone.

Unsure whether she's dead or thrown back in the midst of time, Andie discovers an advanced civilization unlike anything she's ever known and is soon faced with a ruler among Gods; a man from her own past who once ruled her heart.

Fans of OUTLANDER, THE MUMMY, TOMB RAIDER, and STARGATE are going to devour the Kingdom of Sand & Stars series!
One-click Ancient Hearts and dive into the magic today!

A story that is not streamlined with a particular genre is listed under others. These books generally have mixed content. Somewhere these books talk about romance and switch to suspense after a couple of pages and many other kinds of content can be expected from these books. Readers who are not too specific about the genre can pick any from others. If you have reading habits and can pick any without being so particular then others section is for you. Selecting a genre-specific book might be a tedious task for you. So just go easy. Happy Reading.
Famous Book Quotes
""There is no mistaking a real book when one meets it. It is like falling in love."" ― Christopher Morley, Pipefuls
View More